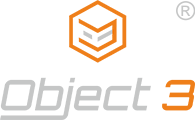 Programming of industrial robots and PLC controllers
Range of services
Programming of industrial robots online and offline. Programming of PLC controllers. Creating applications for robots. Programming utility tools.

Programming of industrial robots
Simulation and offline programming. Virtual commissioning. Online programming of industrial robots, integration of new models, maintenance. Support at every stage of the implementation of robotic systems.

Programming of PLC controllers
Programming of Siemens PLC controllers. Providing complete solutions in the field of industrial automation. Projects are performed in the following programs: Step 7, TIA Portal and WinCC.

Cooperation
We are open for cooperation with companies dealing with programming PLC, construction offices and integrators of industrial lines. Our company supports projects related to automation and robotics in the country and abroad.
We cordially invite you to cooperate!